Floating Stairs and Cable Railing Installation In Delray Beach, Lake Worth, Boca Raton, Boynton Beach, FL, and the Surrounding Areas
Most stairs are treated as utilitarian in many instances, whether that's in a commercial setting or a residential setting.
At KMR Enterprises we have a better solution that provides that wow factor that property owners are looking for in Delray Beach, Lake Worth, Boca Raton, Boynton Beach, and the surrounding areas.

Working with Viewrail we can provide impressive floating stairs that work in both residential and commercial settings, and the cable railings will notch up the modern look as well. Floating stair installation as well as cable railing installation is just part of the process with our general contracting team. Contact us today to learn more.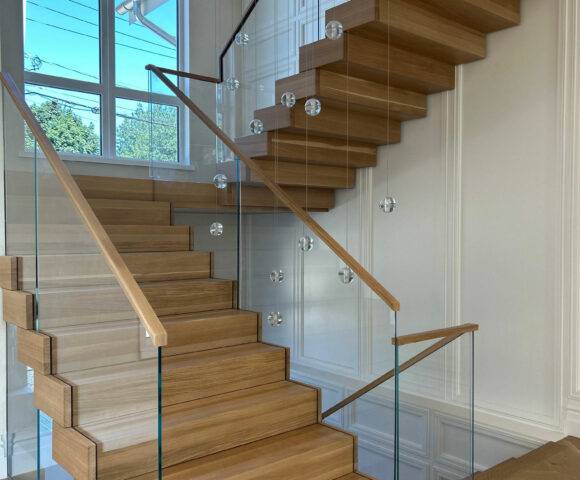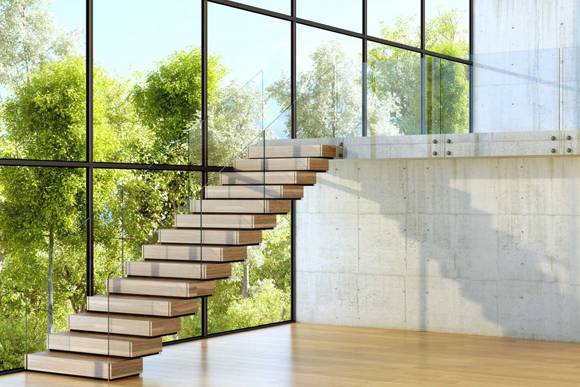 Floating Stair Installation
Adding floating stairs in your home provides a number of aspects that you just can't get with any other staircase option. For starters, floating stairs are an eye-catching feature in any home. The steps look to be levitating in the air which helps to provide a more open concept to the home. No longer will you have full or even half walls to cut off a staircase.
Floating stair installation helps smaller homes to feel larger, with light passing through the area of the stairs where otherwise it wouldn't. Floating stairs come in a variety of configurations, including L-shaped, straight, and U-shaped. They are the ultimate expression of modern design and open living and can even incorporate small LED lights to illuminate the steps at night.
GET ESTIMATE
Cable Railing Installation for Stairs and Balconies
While you want to add safety to your stairs and balconies, you also want to keep that open-concept feeling with your railings. Utilizing cable railing is the perfect complement to have this feeling be complete. Cable railing installation provides minimal obstruction yet still offers the extra safety needed.
The Viewrail cable railing systems are engineered and fabricated in the United States and is certified by the International Code Council which allows the permitting and inspection process to be sped up. This also means that the cable railing installation will be code compliant no matter where it is used in both residential and commercial properties in Delray Beach, Lake Worth, Boca Raton, Boynton Beach, and the surrounding areas. When you are ready to have a modern look with high standards of quality, contact KMR Enterprises to discuss floating stairs and cable railing systems for your project.
Contact Us