Stucco Repair, General Contractor, Floating Stair Installation, Cable Railing Installation, Stucco Services, Stucco Contractor, and Driveway Paver Installation in Boca Raton, FL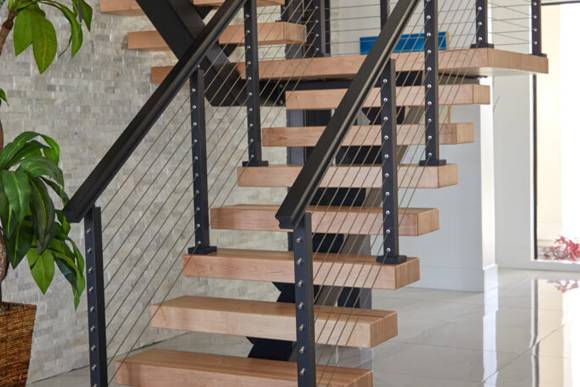 Many homeowners in Boca Raton, FL are looking to add a touch of modernity to their homes. Many homes still have interiors that are dated and at KMR Enterprises we want to help increase the space in your home as well as provide a much-needed update.
This can sometimes be accomplished by having a floating stair installation between your main floor and an upper floor. These provide a way to open up the home and allow light and air to circulate. Paired with cable railing installation on the staircase as well as any balconies that you have helped to complete the picture.
Contact our team today to learn more about how these options can transform the interior of your home.
Outdoor Projects That Impress in Boca Raton
It isn't just the interior that we can change as a general contractor. The exterior of your home provides a number of options when it comes to adding value and creating a new look. Many homes in the area have stucco as their exterior material, and this is for good reason. It is energy efficient, easy to maintain, and looks good. Ask us about our stucco services.
Your home's driveway can also be upgraded from the standard asphalt or concrete materials that are normally utilized. A favorite option of our past clients includes using pavers for their driveways. By using pavers we can create a unique design in your driveway, such as incorporating the first letter of your last name in the middle of the driveway with different colored pavers. Driveway pavers add class and increase the value of your home while being a surface that will last for decades.
General Contractor in Boca Raton, FL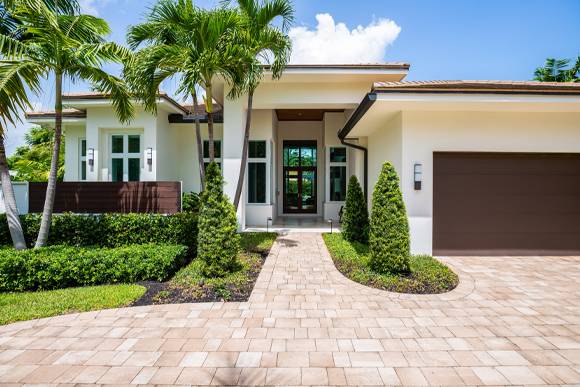 No matter what kind of home expansion or remodeling project you want to do with your Boca Raton, FL home, having a reputable and experienced general contractor can make a huge difference. You will not have to wrangle the various skilled tradespeople to come in to do their part. We will keep to a tight timeline and have your project done much faster than if you tried to get it done yourself. At KMR Enterprises we pride ourselves on having happy customers. Contact us today to learn more.
What Spanish voyagers called "Boca de Ratones" was originally to the south, in present-day Biscayne Bay in Miami-Dade County. When Spain surrendered Florida to Britain in 1763, the remaining Tequestas, along with other Indians who had taken refuge in the Florida Keys, were evacuated to Cuba. Boca Raton as a city was the creation of architect Addison Mizner. Prior to him, Boca Raton was an unincorporated farming town with a population of 100 in 1920.