Are you facing damage to your roof? Due to natural wear and tear or any other disaster, you might often face leaking in your roof or any other kind of damage. In order to prevent further damage, you should use a roof shrink wrap. It is a superior alternative to blue roof tarps. We, at KMR Enterprises, can be the right solution for you. We're one of the most established and reliable companies which has been in this business for a long time. We can help you with a number of services, starting from home remodeling, including kitchen and bathroom remodeling to even general construction and roofing services. We are known for our highly professional, hard-working, and experienced professionals to help you with all such services along with our dedication and commitment towards all our clients. So, if you are located in areas like Boca Raton, Boynton Beach, Delray Beach, or Lake Worth, then you can opt for us.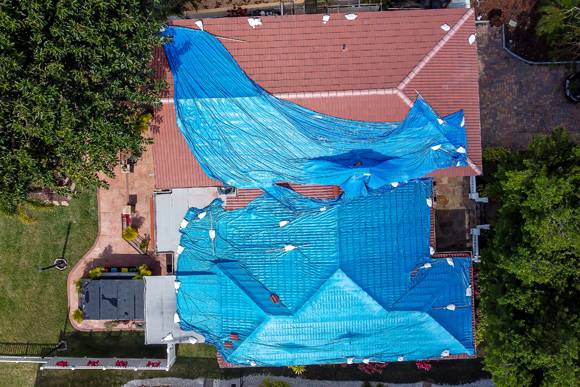 Here, we have put together a few questions to ask about roof shrink wraps. Take a look.
How does it provide protection?
Before purchasing any product, it is natural that you would want to know if it will benefit you or not. That is why you need to ask if the company you're choosing can help you understand the benefits of this kind of wrap for your roof. Once you know about the process and details, it will be easier to gauge if you need this product or not.
Do you offer free quotes?
The next thing that you need to ask the company is whether you will get free estimates or not. You must inquire about the rates and check them with your budget before making a decision. If needed, you can compare the quotes with others to choose wisely.
So, after getting these answers, if you're thinking of hiring us, contact us now.