General Contractor, Kitchen Renovation, Bathroom Remodel, Remodeling Contractor, Custom Home Builder, and Construction Management in Delray Beach, Boca Raton, Lake Worth, Boynton Beach, FL, and Surrounding Areas
KMR can easily take you from start to finish, from dream to reality.
It's what KMR does for all of their customers, no matter if they live in Boca Raton, Lake Worth, Boynton Beach, Delray Beach or elsewhere in the area. KMR specializes in delivering top-notch workmanship for kitchen remodels and bathroom remodels, and can also operate as your general contractor, custom home builder, construction manager, and can oversee general home improvement projects as well. If you have an insurance claim and need to rebuild, we can help get the job done right and quickly so you can return to normal.
We always give 100% with a total commitment to ensure your project is ON-TIME and ON BUDGET.
Our primary objective is to ensure that the project proceeds according to budget and scheduling objectives, while preserving the original design concept. We continually offer our customers cost savings through value engineering derived primarily from ongoing communication with our team of sub-contractors.
Delray Beach Area Remodeling Contractor
KMR Enterprises is a Full-Service VIP Concierge Contractor
RESIDENTIAL & COMMERCIAL SERVICES:
Construction Management Services
Home and Commercial Additions
TI – Tenant Improvement
Value Engineering
Interior and Exterior Renovations
Design and Construction Consulting
Cost Plus or Lump Sum
New Construction
Certified Property Appraiser and Umpire (CPAU)
Specializing in Insurance Claims & Rebuilds
Estimates are completed in Xactimate

Daily client reporting with Procore

Home Construction
KMR is an experienced custom home builder offering new home construction, design-build services. Create your dream home from the ground up or completely remodel your existing home exterior and/or interior living spaces.
Custom Home Builder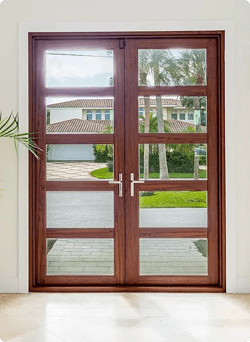 Kitchen Remodel
Your kitchen is the heart of your home, and you deserve a place that reflects your style as well as being an efficient and workable layout. Don't suffer any longer from a cramped and dark space for your kitchen, give KMR a call and find out what your kitchen can become.
Kitchen Remodeling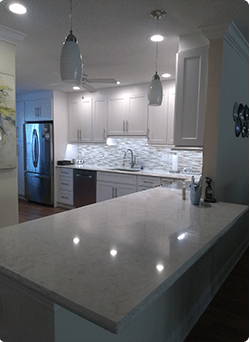 General Contractor
KMR has outlined a winning strategy that we use as a general contractor. Whether it's home remodeling, home construction, commercial construction or other projects, KMR will take you step by step through the process for a successful outcome.
Our process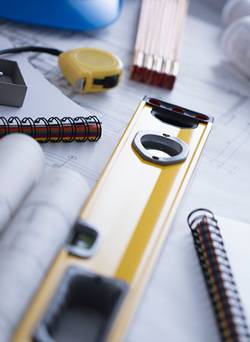 Construction Management
You want the best for your project, and KMR delivers precise construction management services. KMR takes on the project, stays within budget, and communicates with you on a daily basis so you're informed on progress.
Construction Management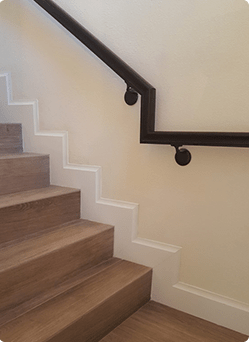 Bathroom Remodel
Most people don't put much thought into their bathroom, but a bathroom that is inviting and clean makes a statement about your entire house. KMR will remodel your bathroom into the sanctuary you've always wanted to live and to relax in.
Bathroom Remodeling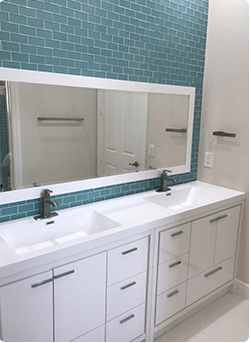 Home Improvements
No matter if you have a few small things to upgrade in your house, or you've got a list as big as a dining room table to accomplish, KMR is your home improvement contractor that will work with you to get everything you need done.
Home Improvements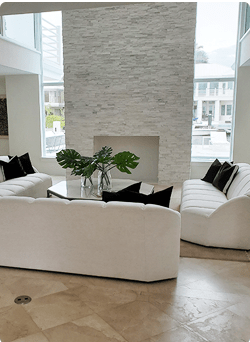 What Our Clients Are Saying

KMR is a morally sound company with great values which is hard to find in S. FLA! KMR Enterprises is operated by the kindest, most caring guy you will ever find in this industry! If you want honesty and integrity call KMR!
KMR renovated our house to be more contemporary, we are soo happy with the results.... two of our neighbors used them after seeing the beautiful work they did with our house. Under budget and on time!!!
KMR helped my company build out a custom warehouse with a loft, kitchen, bathrooms and employee break room. Our budget was tight but Chris and his team went above and beyond.... I still am amazed how fast and on budget KMR was. VERY PLEASED and will use them again as we grow!
Quality work, honest, on time and VERY professional! Will use KMR again.
KMR did a great job at our house when they sent BARREIRO MARANATHA,INC to repair an air conditioned closet. In a scale of 1 to 10 they were 10.
Kris and his team led by Oscar did an amazing job on our home. Due to water damage and mold, we needed our entire upstairs renovated. KMR came highly recommended by the mold remediation company. I am so happy with the work they did. All of the workers were professional, hard workers and kind. We love our new bathrooms and ...
KMR rebuilt portions of 5 rooms in my new house affected by water damage and mold remediation. The overall services were outstanding. The owner is accessible and very responsive to his clients. His scope of work was thoroughly documented and project supervision over the crew had meticulous attention to detail in order to assure I was satisfied. My job had ...
KMR did a fantastic job on our remodel. Crew was very nice and exceptionally clean and tidy while at our home. My wife was very pleased so this naturally made me like them even more. Great craftsmanship and attention to detail. Great job guys!
Professional work. Fair price and great costume service. I really recommend KMR general contractor.
Chris and his construction team from KMR Enterprises did an excellent job on a timely basis to restore my home. My hot water heater burst while I was at my home in New Jersey and flooded a large portion of my home. Kris and his crew restored my home to a better condition than it was before the flood. Kris was ...
We are and have been really happy working with Kris at KMR Enterprises. He has really professional and his Company's work is excellent. I highly recommend KMR..
Amazing customer service and a great company to work with! Kris will always find a way to get the job done. I called them for some repair work to my outdoor kitchen, and they took care of it the next day. Like
Great company, fair pricing and reliable! Kris and his crew are very pleasant to work with. Highly recommend!
Supplied quality work and timely support to our multi million $ project. Highly recommend them.
My mother-in-law recently contracted with KMR Enterprises of Delray Beach, FL to repair her kitchen due to a mold problem from a leak in her roof. The Company remodeled her kitchen in a timely, and extremely professional manner. They did a wonderful job! I would definitely recommend KMR Enterprises to family and friends and would use them for all my ...
It was an outstanding experience working with KMR and their staff! top-notch highly recommend it!
Excellent company, their work is synonymous to perfection. Only contractor I have dealt with that meets their deadline. Fair pricing.
Great service, great work, very fair price, very easy to work with. Would 100% work with them again.