Roof Tarp Installer, Emergency Roof Tarp, Tarp Installation, Roof Shrink Wrap in Delray Beach, Boca Raton, Lake Worth, Boynton Beach, and the Surrounding Areas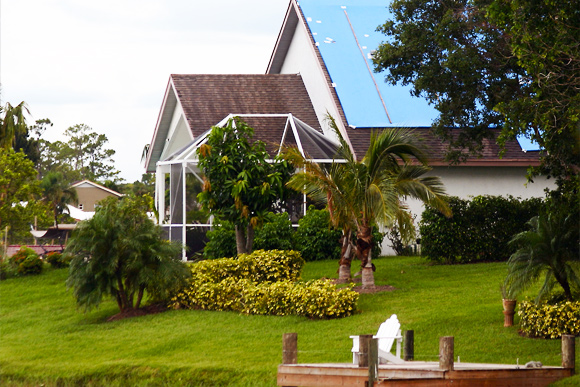 After a storm you see them all over, the emergency roof tarps that dot the landscape as homeowners in Delray Beach, Boca Raton, Lake Worth, Boynton Beach, and the surrounding areas try to keep their homes dry until they can get repairs to their roofs.
Whether you don't have the time or don't want to risk dealing with tarp installation, give a call to KMR Enterprises to have our team be your roof tarp installer.
We understand that after a large storm or hurricane the name of the game is the protection of all of your items inside your home, and rather than take your chances have us come out to do an emergency roof tarp installation.
Contact us right away when you have roof damage to protect the rest of your home from further damage.
Tarp Installation From The Professionals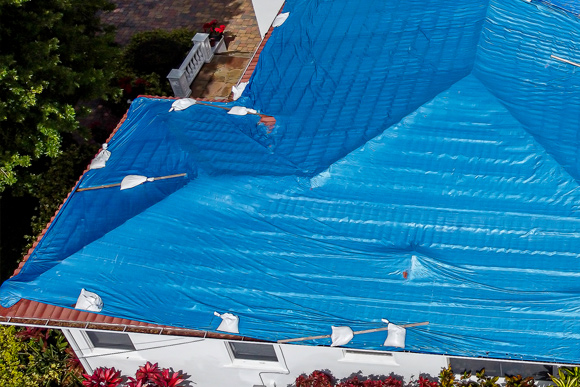 You see them all over area roofs after a storm when you watch the news. Those blue tarps cover part or all of a home to keep out any rain and to protect against further damage until repair services can come to address all of the problems. We are available for emergency services for board-ups and tarps and can be on the job immediately! It is important to get things covered up as quickly as possible, and then once that is done you can take a breath and work on getting your roof repaired or replaced.
We are also a general contractor and can help with any project that you need. We provide full-precision detailed estimates utilizing industry-standard software recognized by insurance claims professionals, which helps speed up the process. We also use industry-standard software and tracking tools so you can be updated on the progress of your project every day!
GET ESTIMATE
Roof Shrink Wrap – The Better Solution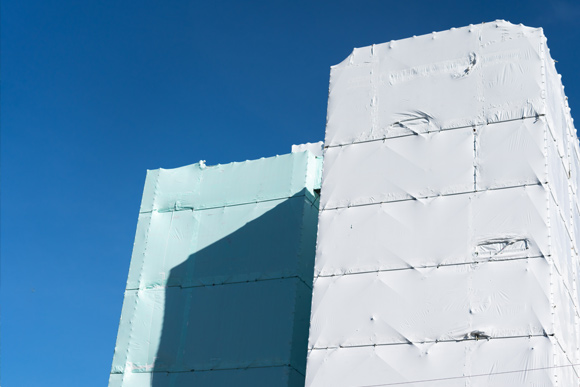 In some cases, you may want to opt for a longer-lasting temporary solution to your roof woes by having us install roof shrink wrap. This option is great for larger roofs that need repair or replacement and will require more resources to complete.
We put on a layer of wrap that is then heated to shrink and conform to the whole roof, adding a much better protection layer than tarps do.
More and more you will see roof shrink wrap all over Delray Beach, Boca Raton, Lake Worth, Boynton Beach, and the surrounding areas after natural disasters because it provides superior protection until we can get your roof repaired.
Contact KMR Enterprises today to learn more.
Contact Us