Construction Management in Boynton Beach, FL
Construction management is one of those things that, if it wasn't part of the plan, you would easily miss the contribution, but if it is, things go smoothly and you wonder if they were even there. Construction management is a professional service that provides a project owner(s) with effective management of the project's schedule, cost, quality, safety, scope, and function. No matter the setting, a construction manager's (CMs) responsibility is to the owner and to a successful project. That's why KMR Enterprises General Contracting is chosen by so many builders to be their construction manager for a positive outcome.
Pre-Construction Management in Boynton Beach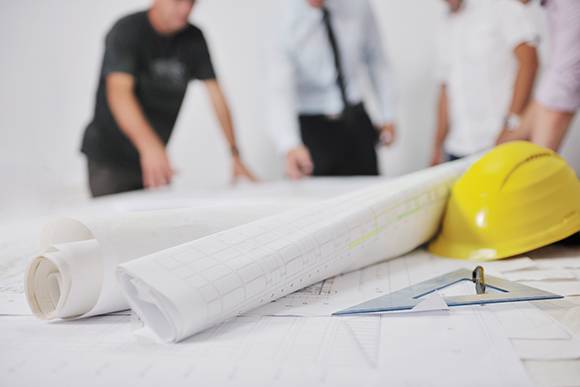 When you hire on a construction management team like KMR Enterprises General Contracting, it's important to bring them in on the process as early as possible. The pre-construction phase is ideal for this integration to happen to make sure that all parties are up to speed. But what does pre-construction actually entail?
There are several aspects that will come out of the pre-construction phase of a project. The scope of the project is the first thing to be settled on. This helps to ensure things don't go too far and to ensure that all important aspects are handled. Next is the budget for the project, as you don't want it to get too expensive. Also, to come from the pre-construction phase are the details of the project, such as the layout, building materials, and more. The project team is just as important, as you want to know who to talk to about certain aspects and who is responsible. The materials that are going into the project are important, including quantities, so that proper estimating can happen for the budget. Permits and inspections are required for any project, so dealing with them upfront is important so that the project runs on time. And finally, general communication is important and who reports to whom for various aspects of the project. Pre-construction is a very important step to ensure a successful project.
Construction Management by Boynton Beach
KMR Enterprises General Contracting has years of experience in construction management, which is what you want when you have a large project that you need to have completed on-time and on-budget. By following our methodology and utilizing industry-standard tools, KMR Enterprises General Contracting can provide professional and precise construction management services for your next project. For more information on construction management, please contact us today.
Boynton Beach remained a fairly unknown tropical paradise known for its perfect weather and delicious produce until the end of World War Two. The first settlers soon realized that an unlimited assortment of fruits and vegetables thrived in the fertile climate. Cultivated pineapples, tomatoes, mangos, oranges, lemons, grapefruits, and limes were packed in crates and shipped by the ton on the newly built Florida East Coast Railroad to satisfy the appetites of hungry Americans across the country.