Bathroom Remodel in Boca Raton, FL
Your bathroom is one of the few places where you can relax and have some alone time. A bathroom remodel for your Boca Raton home is relatively quick and easy and can upgrade your space into a spa-like sanctuary.
At KMR Enterprises General Contracting, we have a team of bath remodel contractors and design specialists. Our general contractor can expand or divide the space as you like and can manage the best team to install updated features like steam showers or baths with jets.
We're with you on your remodeling projects from start to finish. The professional tilers and electricians you will work with alongside the team at KMR Enterprises General Contracting will put the finishing touches on your Boca Raton bathroom.
Give us a call
Let's discuss upgrading your bath or powder room today!
Bathroom Renovation in Boca Raton, FL
The idea of bathroom remodeling in Boca Raton can be overwhelming, and choosing the right finishing touches can make or break your project. With the many options available, it's best to rely on the expertise of the professionals.
If you've always been interested in faucets, you will have thousands to choose from. Also, get ready for hours of sifting through pages of other fixtures, baths, showers, and much more.
Alternatively, make things easier for yourself by consulting KMR Enterprises General Contracting before you start. Give the designers a rough idea of what you like, and see what recommendations they make.
With the team's knowledge, they'll weed out inappropriate options and focus on those that best fit your taste and space. With a set timeline and budget, we can transform your faded bathroom into a spa-like retreat for relaxing and unwinding.
Bathroom Remodel in Boca Raton, FL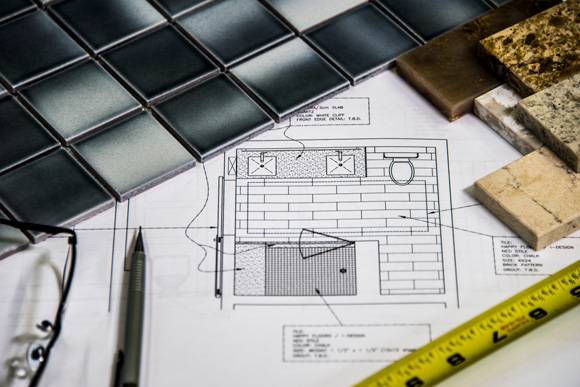 Get your bathroom remodeling project off to the correct start by consulting KMR Enterprises General Contracting. Rely on our expertise and industry connections to get the best look at an affordable rate.
You'll be able to enjoy all the amenities in town and have a comfy space to relax in afterward. Cool off after a day of hiking around Gumbo Limbo Nature Center or reflect on the new exhibits at the Boca Raton Museum of Art.
Who knows, maybe the sculpture garden at the museum might inspire your next remodeling project.
For more information on your bathroom remodel, call the KMR Enterprises General Contracting team at 561-288-5000 or contact us online for a bathroom remodeling estimate. As full-service remodeling and home construction contractors, we're here to help you make your house a cherished home.