Have you been using the same bathroom for quite some time now? Are you noticing any kind of damage in it? Even if we do not need any fixes, there are certain upgrades that are necessary for every bathroom to enjoy a comfortable and convenient experience. Times are changing and that is why you need to upgrade your bathrooms accordingly. What you need to do is hire a professional bathroom to remodel service. We, at KMR Enterprises, can be the right choice for you. We are one of the most established and reliable companies which have been in this business for a long time now. We can provide you with all kinds of kitchen and bathroom remodeling services along with general construction services. We are known for our sturdy construction and incredible designs. So, if you are based in areas like Boca Raton, Lake Worth, Boynton Beach, or Delray Beach, then you can opt for us.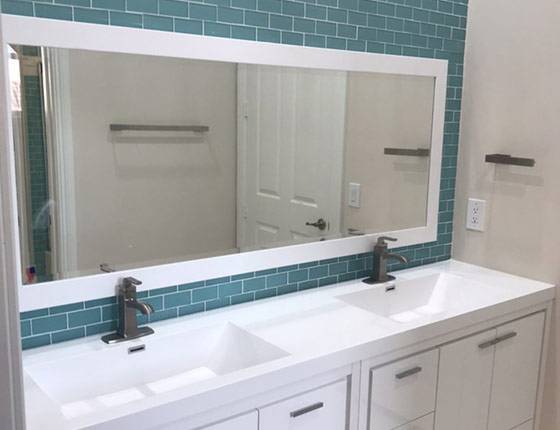 Here we have put together a few reasons to go for a bathroom remodel services from time to time. Take a look.
If you have been using the same bathroom for a long time now, you will be aware of the different kinds of damages the bathroom usually faces. If you fix these damages on time or beforehand, these do not take the shape of a bigger mishap which would even cost you a lot to repair. Fixing these damages at the earliest will save you money and will provide you with added convenience.
If you upgrade your bathrooms with the latest interior trends, the look and feel of your bathroom interior will improve to a great extent. And once you enhance the bathroom interior, it will translate into the overall value of your building. This will fetch you greater returns if you decide to sell the house or put it on rent.
So, if you are thinking of choosing us for your bathroom remodeling, contact us today.