Kitchen Remodel, Bath Remodel, Construction Project Management, and Remodeling Contractor in Lake Worth, FL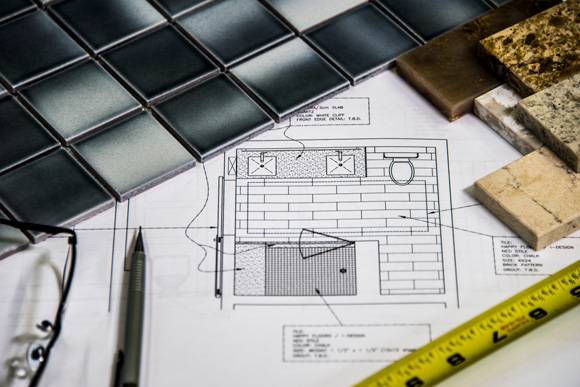 At KMR Enterprises General Contracting, we have a reputation for providing Lake Worth and the surrounding areas with honest and thoughtful home remodeling services. By getting to know you personally, we work with your budget to create thoughtful and innovative designs that transform your home into the haven of your dreams. From kitchen remodels to bath remodels, and more, it's our privilege to provide you with the service you deserve at a price you can afford.
Construction Estimator and Home Construction in Lake Worth
We know how important it is to stay on track during home construction projects. With so many moving pieces, construction project management tools can help home improvement contractors stay on task during the design-build process. Whether you're starting from the ground up, or looking to renovate certain areas of your home, you need to stay within your budget!
At KMR Enterprises, we take construction project management seriously by utilizing innovative technologies such as the construction estimator. From the beginning to the end, our construction estimator keeps our general contractors on track and provides you with the updated progress of your home renovation. Utilized by insurance claim professionals, the construction estimator gives homeowners a scope into the construction project management of their home, so they can get the most out of their investment.
Home Remodeling in Lake Worth Including Kitchen and Bathroom Remodels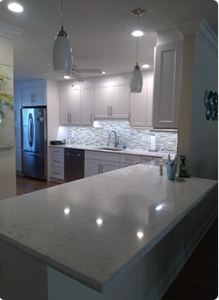 Our team of skilled remodeling contractors works with your needs and wants in mind to bring you thoughtful and innovative home remodeling solutions for your Lake Worth home. Specializing in kitchen renovations and bathroom remodels, our construction project management team ensures the highest level of craftsmanship and attention to detail for all home construction projects. Home remodeling projects such as bath remodels and kitchen remodels have a range of benefits for homeowners that include:
Improved functionality

Energy efficiency

Increased home value

Updated appliances

Attractive living spaces

Reduced electricity costs
Home Improvement Contractors and General Contractors in Lake Worth, Florida
Distinguished by the Lake Worth Lagoon, Lake Worth is a moderate suburb on the outskirts of West Palm Beach. Known for its rich cultural and various options in indoor and outdoor entertainment, residents of Lake Worth enjoy tropical living in a beautiful location. At KMR Enterprises General Contracting, we are proud to offer Lake Worth residents a range of home improvement contractor services to optimize the look, feel, and value of their home.
Our team of general contractors and home improvement contractors work with you and your budget to help you get the home of your dreams. Working with available materials, our remodeling contractors are skilled in transforming homes into havens that embody your personal taste and style. Get in contact with us to chat about your home remodeling dreams!