6 qualities about kitchen remodeling contractors
When hiring a kitchen remodeling contractor, it's essential to consider various qualities to ensure you choose the right professional for the job. KMR Enterprises, Inc. can help you with kitchen remodeling contractors in and around Boynton Beach, Boca Raton, Lake Worth, Delray Beach.
Here are six qualities to look for in kitchen remodeling contractors: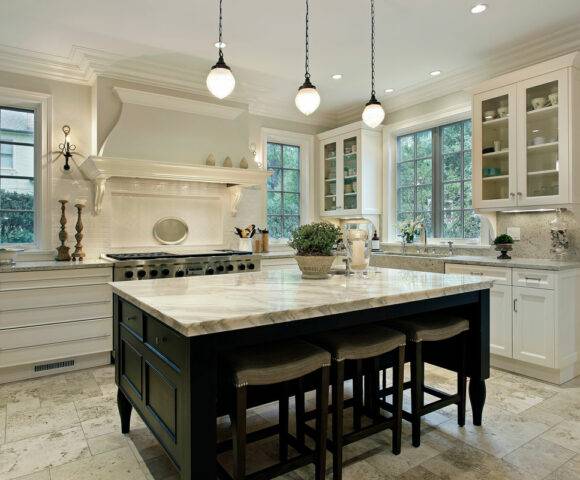 Experience: Look for contractors with a proven track record in kitchen remodeling. Experience often translates to expertise in handling various aspects of the project, from design to construction, and can help avoid common pitfalls.
Reputation: Check online reviews, ask for referrals, or seek recommendations from friends and family. A reputable contractor should have positive feedback from previous clients, indicating their reliability and quality of work.
Licensed and Insured: Ensure the contractor is licensed and insured in your area. Licensing typically indicates that they have met the required standards and regulations, while insurance protects you in case of accidents or damage during the project.
Portfolio: Review the contractor's portfolio of past kitchen remodeling projects. This can give you an idea of their style, craftsmanship, and the range of projects they have successfully completed.
Communication Skills: Effective communication is crucial throughout the remodeling process. A good contractor should be attentive to your ideas and concerns, provide clear explanations, and maintain open lines of communication to keep you informed about the project's progress.
Cost Transparency: A reliable contractor will provide a detailed and transparent estimate for your project, including a breakdown of costs for materials, labor, and any additional charges. Be wary of contractors who provide vague or overly optimistic estimates.
Remember that selecting the right kitchen remodeling contractor can significantly impact the outcome of your project. Take your time to research and interview potential contractors to ensure they possess these qualities and align with your expectations for your kitchen renovation. Please call us without any hesitation. Please call us without hesitation.