Kitchen Renovation in Boca Raton, FL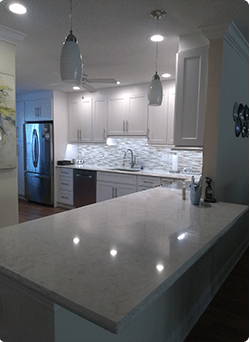 Kitchen renovations are one of the most popular home improvement projects in Boca Raton, FL. The kitchen is a space used for meal preparation, drinking a morning cup of coffee, or catching up with family. When a kitchen renovation is completed the right way, it can:
Significantly improve your home's value
Give your house a more contemporary feel
Enhance the flow in the room
Add lighting and a greater sense of space
Would you like to learn more about what the highest quality kitchen remodel can achieve for your Boca Raton home? Call KMR Enterprises General Contracting and get your free estimate. We'll answer your questions and explain the process from start to finish.
Kitchen Renovation in Boca Raton, FL
Our Gallery of Beautiful Kitchens & More!
If you're anything like most homeowners, there are aspects of your kitchen you love and things you hate, so transforming your home with a kitchen renovation can be tricky.
The KMR Enterprises General Contracting team has ample experience in turning nightmare kitchens into dream ones. Our kitchen remodeling contractors will conduct a thorough consultation with you so that they understand your vision.
They will recommend upgrades or changes to help you achieve your goals within your budget, looking at your space from an aesthetic and practical point of view. Having an extra kitchen cabinet or two, for example, is only helpful if they're easy to access. Our expert technicians interpret your vision so that the results are both beautiful and practical. Contact us today!
Kitchen Remodel in Boca Raton, FL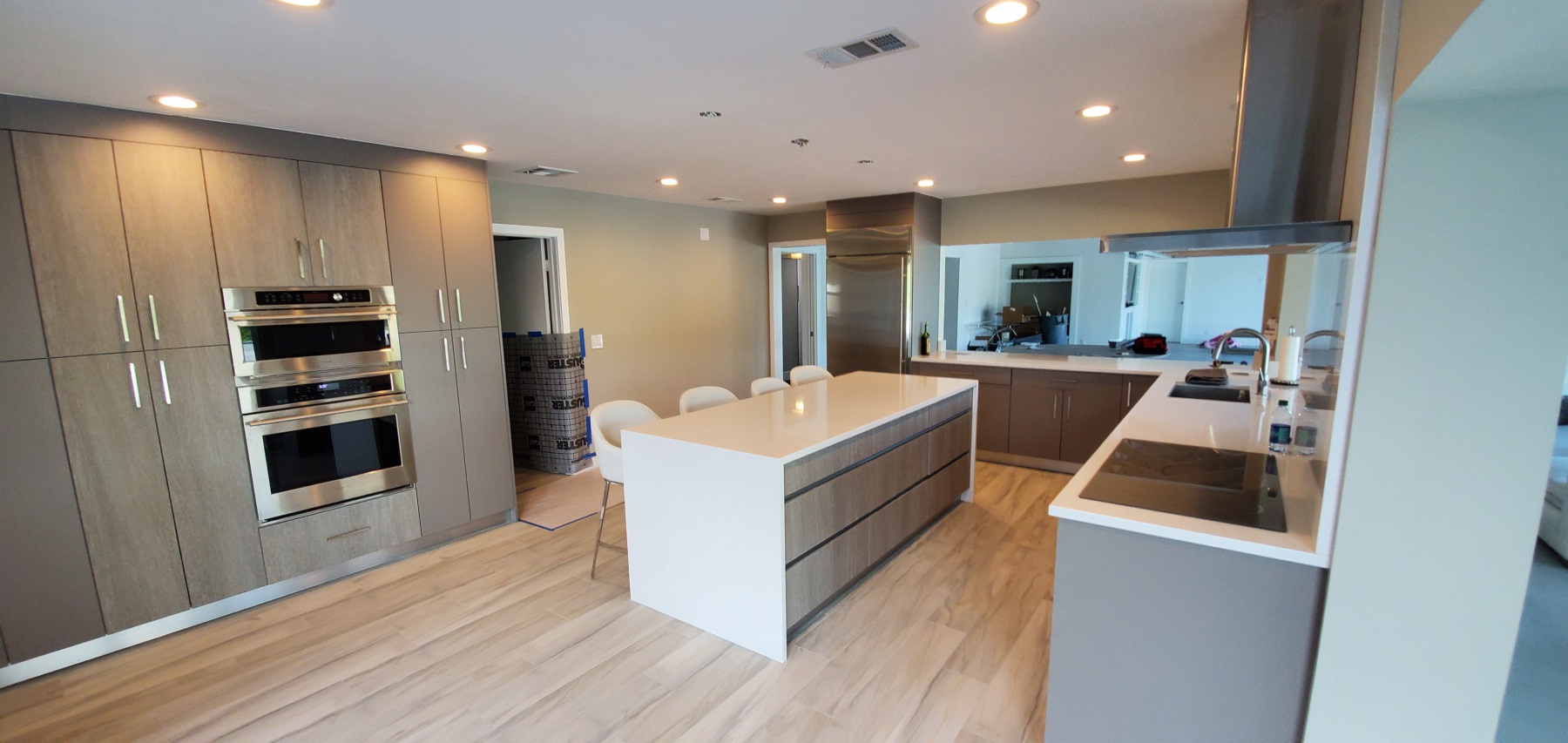 Boca Raton kitchen remodeling can be as simple as slapping some paint on the walls or refinishing cabinets. It can also be gutting the room to install new luxe options and appliances. At KMR Enterprises General Contracting, we're strict about meeting your budget and timeline.
We have the experience to give you an accurate estimate of both aspects upfront. We don't like to keep you guessing or worrying about how high the final bill will be. At the start, we'll assign a project manager to keep the project on track and ensure we meet our deadlines.
We understand how much you value your time in Boca Raton. Maybe you want to head out to Mizner Park Amphitheater to watch a concert, or perhaps you want to hit the trails at Gumbo Limbo Nature Center. Regardless of how you want to spend your time, we'll be punctual so that you'll be on time.
Call KMR Enterprises General Contracting at 561-288-5000 to discuss your kitchen renovation today.